QANNATI OBJET D'ART TIMEPIECE COLLECTION REVIVING AN ANCIENT TRADITION OF IMPECCABLE CRAFTSMANSHIP
VIEW ARTICLE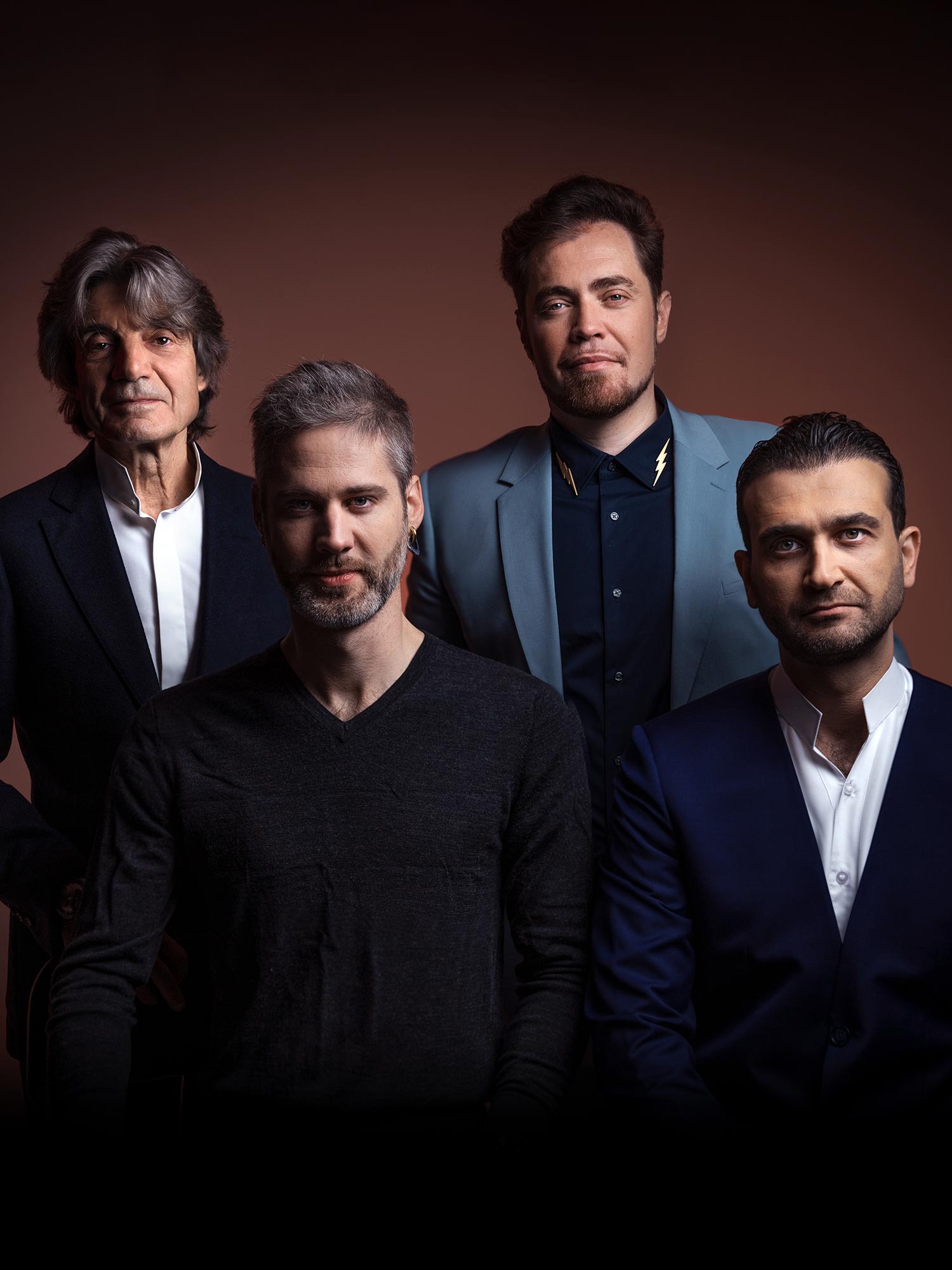 THE INSPIRATION

Can you tell us about the inspiration behind your creative masterpieces?

I have always been fascinated by watches but I didn't really care about their functionality. Till now, my watches do not tell the right time. I simply wear them as an extension of myself… and I am sure there are many people like me.

This made me think of the concept of time and its relationship with one's legacy. The older or wiser you become, the more you desire to control time. You become a master of it. You can travel back in time to learn from your mistakes or treasure precious moments from the past to feel grounded in the present. Or you can travel to the future which you have planned through clear visions and goals. With this principle in mind, I decided to build a brand that specializes in the art of time-keeping rather than time-telling. We help customers choose a moment they treasure from their lives, and we transform that moment into a personalized precious art object that you can wear on your wrist. We choose gemstones and other exotic materials that bring those moments to life.
I had long been fascinated by the Epic of Gilgamesh, a tale that poets and historians alike consider to be the foundation of heroic sagas like the Homeric Chronicles. One day, strolling through the Mesopotamian collections of the Louvre museum, I developed a fascination for the sculpted figures of formidable kings, flower motifs carved into ornaments worn on both wrists. The symbol, known as the "Flower of Life," was reserved for the legendary kings of Mesopotamia and their "chosen" ones, as an emblem of their divinity and power. I found in it a resemblance to my project and with what I had been trying to accomplish. I realized that I am not inventing something new. I am bringing it back to life after more than 5000 years.
That discovery sparked in me the desire to launch Qannati Objet d'Art and make it bigger than just a passion project. I felt the universe was guiding me through it and sending me signals along the way. My objective shifted towards reviving in these modern times the ancient tradition of donning objects symbolic of great power and worn on both wrists by the chosen ones. I am very proud that today, thousands of years later, I have brought back these legendary objects through two different types of masterpieces; the Eternity Bracelets and Quantum Timepieces. A person may decide to wear them both, one on each wrist like the Mesopotamian Kings, or one at a time, or give one as a gift to a partner in celebration of a shared moment.





Why choose this genre? And what do you want to convey in the designs?

We are not jewelers. We are not watchmakers. If I have to choose one industry to put Qannati in, that would be Fine Art. Many brands claim to be masters in the art of watchmaking or jewelry making. But is it truly an art? Shouldn't art be about the transformation of messages in multi-faceted ways? Other brands advertise that their products will carry your legacy for generations to come. While I truly admire the long history of these brands, I don't see how selling a series of the same product to different people helps preserve the legacy. We are in the B2B business. By B2B, I do not mean business-to-business, I mean brand-to-brand. For us, every person is a brand and must be treated as a brand. I cannot sell the same product to 2 different people. Each person is different. Research shows that personalization is the future of everything. Moreover, Qannati is serving a growing niche, which is luxury jewelry for men. This sector of the market's demand for jewelry is growing that is why we are currently witnessing a rise in the sale of unisex jewelry. It is because men are buying more and there aren't enough types and variants to choose from.
In addition, men are meticulous and attach sentiments to their choice of jewelry. They use their wrists as a means to show their status and achievements, who they truly are.
Qannati conveys its philosophy through its brand. More than just selling bracelets and watches, the brand celebrates ancient knowledge. Old civilizations believed in the power of spirituality over the tangible world. They were guided by symbols, numbers and patterns. They believed that the Flower of Life is the mesh of the universe, its sacred geometry is the pattern and mathematics is the language. Qannati is inspired by all of that. We take the ancient knowledge seriously and embed it in everything we do. Our design guideline follows the platonic solids of the Flower of Life. The number of pieces (13) follows the number of circles in the flower of life. The number of themes (7) follows the number of circles in the circle of life. Nothing is a coincidence. There is a reason and a story behind everything in Qannati. This attention to details is unparalleled in the industry and it comes organically for us at Qannati. It is not hard to work along the same wave lengths of the universe.



THE PROCESS

Can you tell us in brief the Qannati process of creation?

It is important to mention that Qannati's most important goal is to create bespoke masterpieces for its clientele. Qannati is a canvas for today's masters of time to express themselves and leave a legacy on their wrists. To do so, it is important that we first showcase our brand to the world and express our multiverse. We therefore create collections alongside bespoke orders. The process of producing collections differs from the bespoke process. For our collections, we always go back to the Qannati Spectrum. Qannati uses the mystical power of the Flower of Life and its sacred geometry in its designs, engraving it in its story, through a unique composition called the Qannati Spectrum. It combines three states of being: Past & Future, Matter & Consciousness and Fiction & Reality. It is an immortal pattern that guides everything Qannati creates. Our collections always follow one of the Spectrum's universes.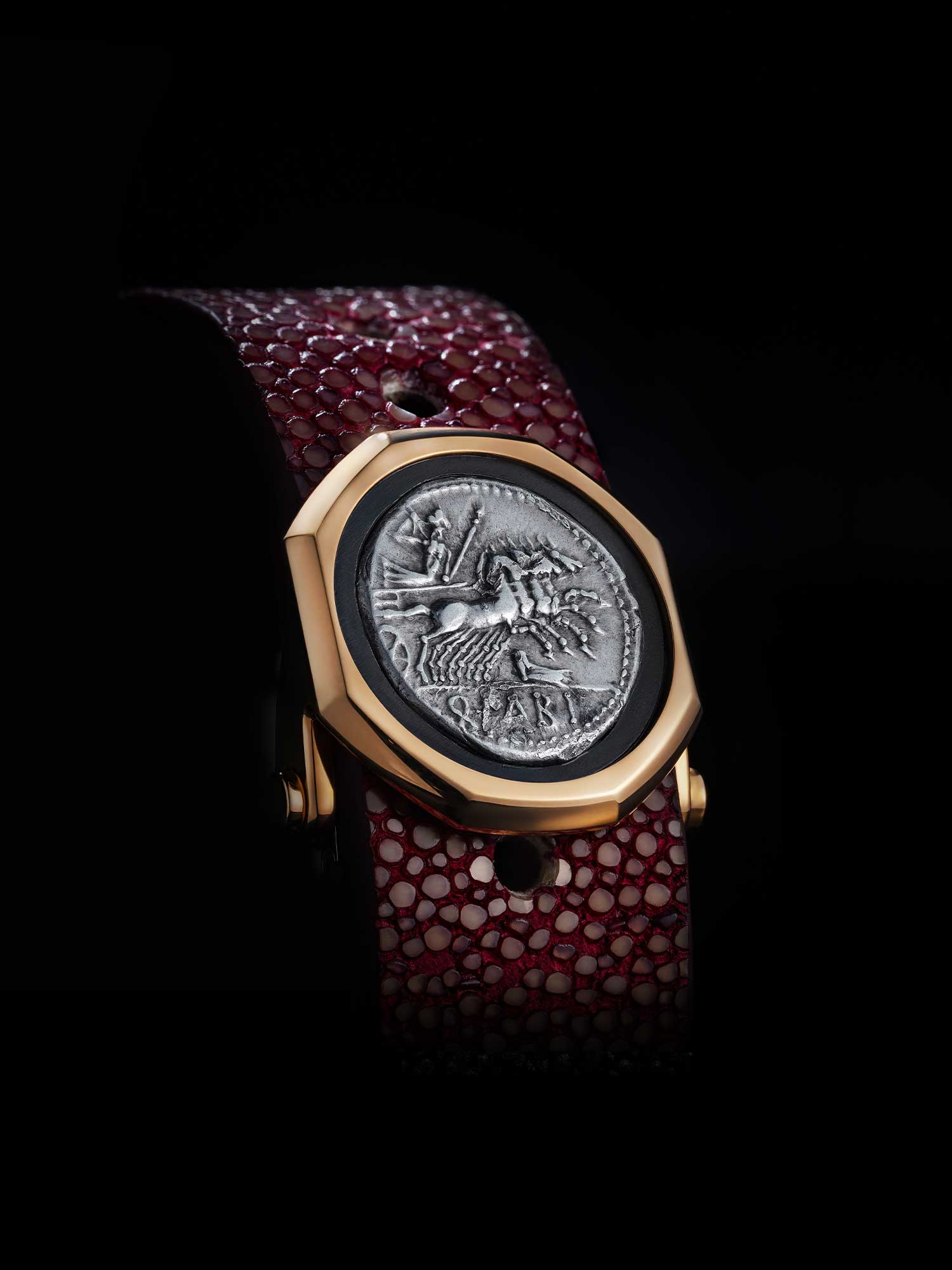 With a bespoke order, we meet a client and through a process we call "art therapy", we help the client identify a moment in life, freeze it and transform it into a personal art object. This process is managed by our jewelry "conceptor" and designer Frédéric Mané, named Artistic Director of Qannati. He then creates a hand-drawn sketch of the client's personal art and identify the gemstones and materials to be used. Once the client agrees, Jothi-Sèroj Ebroussard, our master jeweler and sculptor, brings his impeccable "Métiers d'Art" sensibility to it and converts the sketch to a Qannati masterpiece.
This collection was born out of my dream to create masterfully crafted ornaments that fill a unique niche in the global luxury market. Therefore, we took all the time needed to create this. There is no compromise in anything we do. There is a story to be told behind the brand and each of its masterpieces. So the process takes a long time. We keep track of each day's progress throughout the process. On the average, each piece takes more than 800 days to complete, from ideation to sketch, design, technical mapping, gemstone sourcing and hand-craftsmanship.
In the field of high class jewelry, brands work on rare gemstones which they transform into masterpieces. We do the complete opposite. We design the masterpiece and then search the world to find the right gemstone or material, whatever it is and wherever it is.


THE PRODUCT LINE

Tell us about the immense diversity of your collection.

Four years in the making, Qannati's debut collection "Celebration of Time" consists of 13 beautifully handcrafted objects designed to be worn on the wrist. Under a sapphire glass dome, each piece features a unique, miniature "métier d'art" universe that uses a combination of precious stones and exotic materials to narrate, through miniature sculpted pieces, a chapter in the millenary journey of mankind. Each universe is designed to appeal to, and echo, what I call "the dreams and aspirations of the wearer." Each one, whether purely ornamental or functioning as a timepiece, is a masterpiece of craftsmanship that bridges the aesthetic divide between art, jewelry and timepiece.
This debut collection is comprised of 6 Eternity bracelets and 6 Quantum Timepieces, each complementing the other as they may be worn separately or together, one on each wrist like the ancient kings of Mesopotamia. The 13th piece will remain in Qannati's private collection.
The 6 Eternity Bracelets, each representing a chapter of the greater spectrum of Time, from the beginning of the Universe to the conquest of Space, include pieces titled the Jurassic Eternity Bracelet, the Gladiators Eternity Bracelet, the First Civilization Eternity Bracelet, the Pearl of the Gulf Eternity Bracelet, the Monaco Eternity Bracelet and the Space Conquest Eternity Bracelet.
The 6 Quantum Timepieces include 6 unique models called The Jurassic Quantum, the Adam & Eve Quantum, the Gladiators Quantum, the Al-Fallah ("prayer and worship" in Arabic) Quantum, The Monaco Quantum, and the Space Conquest Quantum.
In summary, we choose 7 moments in our existence from the very beginning all the way to the future. It was very challenging yet very exciting to summarize the existence of our universe in just 7 moments and yet combine so many universal themes in the same collection such as, history, science, religion, mythology, spirituality, and sports. This has never been done before.


What else do you want to achieve or expand to in the coming years?

In the coming years, we will continue to introduce new collections that are inspired by the Qannati Spectrum. In addition, we will be introducing a more accessible line of customizable timepieces. We also have a plan for our 13th piece "Alpha". This piece belongs to the universe and cannot be owned. Therefore, we have a charitable cause in mind where this piece can help us give back to the world. You cannot take without giving back, especially when you follow the patterns of the universe. Our Alpha is our most precious piece. This is exactly the reason why we have chosen it. Always give your best to others.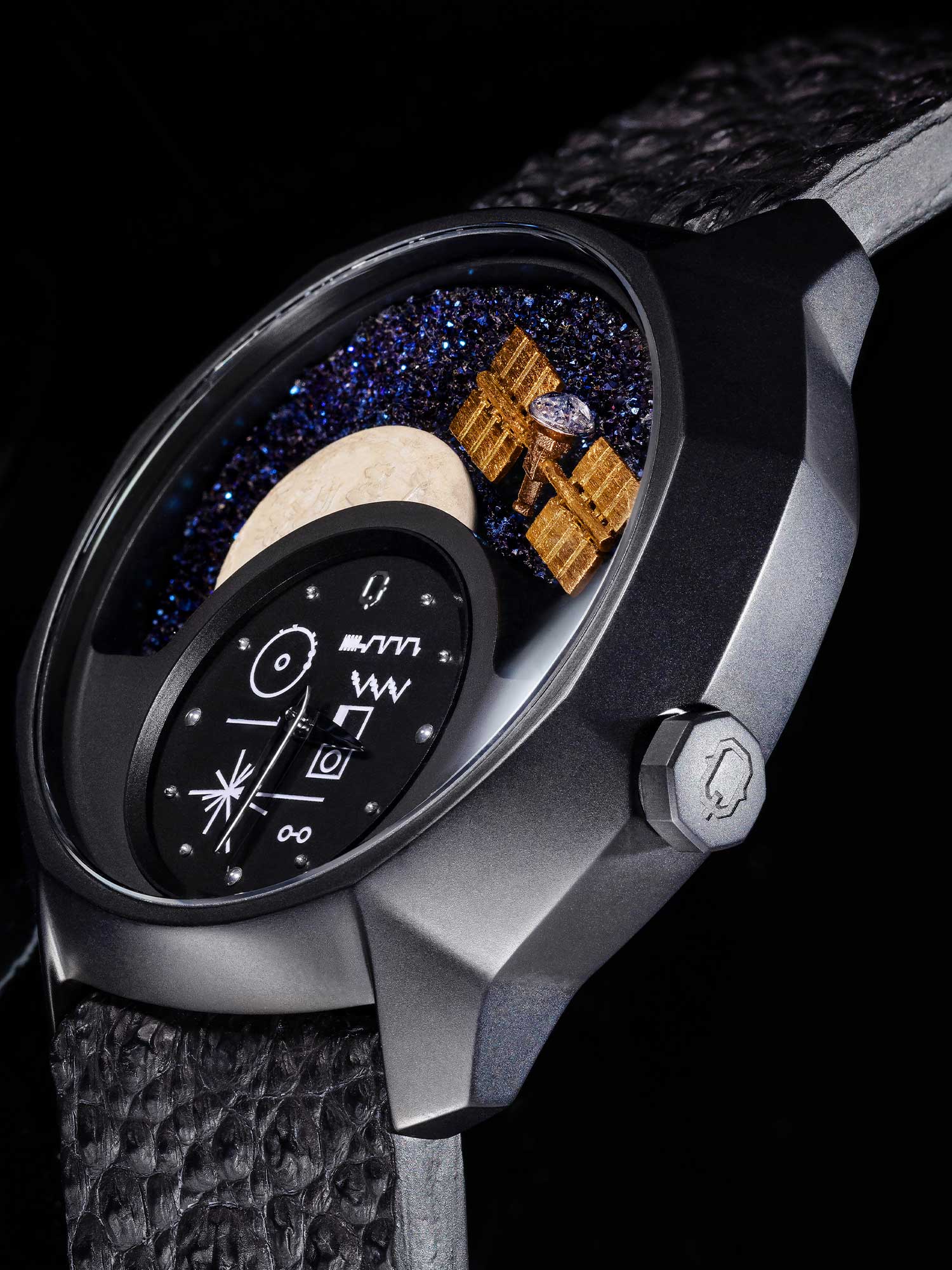 THE TIMEPIECES

How do you balance form and function? How do you ensure that design does not compromise quality, and does not impose limitations on the performance and accuracy of the mechanism.

Our timepieces are created by one of the best watchmakers in Switzerland. The shape of our watches are forged using sacred geometry. It is the perfect size for men and women… the excellent canvas to express your personal art. The story starts from a miniature sculpture above the dial, which then moves to the dial, then to the strap and ends with the buckle.
To allow ample space for the sculpture, we chose one of the smallest automatic movements in the market. It is a Swiss movement that was originally made for ladies' watches.



THE MARKET

To whom do your products cater to? Do you create customized designs for specific customers?

Studies have shown that the demand for personalization is growing at a rapid pace. This means that we are future ready. Secondly, during the pandemic, the supply of luxury products reduced drastically. Whether planned or not, this did not resonate well with the collectors. Why should someone wait for months or years and pay grey market price for a piece that is not even one-of-a-kind? All these have helped the independent jewelry and watch makers because they cater to individual needs.
Qannati is for those who have mastered the art of time… successful people who want to celebrate their achievements and other precious moments in their lives.
This collection is comprised of original handmade objects that will stand out in the eyes of an elite international clientele who appreciates the superlative craftsmanship of timeless ornaments, meticulously crafted and one-of-a-kind. We believe in exclusivity, which is why each masterpiece is unique, because each life experience is unique.


THE CRAFTSMEN

Tell us about your jewellery makers and their impeccable craftsmanship.

To realize my vision of unique wearable art objects a reality, I partnered with two of France's most exceptional master craftsmen. The jewelry "conceptor" and designer Frédéric Mané, named Artistic Director of Qannati; and Jothi-Sèroj Ebroussard, a master jeweler and sculptor, have joined the team, bringing their impeccable "Métiers d'Art" sensibility to Qannati's masterpieces. They both challenge the norm and bring a multiverse of facets in their work.
For over two decades, French master designer Frédéric Mané has used his immense talent to create outstanding objects for the world's most renowned luxury brands and important high jewelry houses of the Place Vendôme. Frédéric Mané's Parisian design studio is dedicated to creating a wealth of luxury objects, among them precious watches and bespoke jewelry. His extraordinary creations have earned him the title of "Lord of Jewelry Design" on the Place Vendôme. His work has been widely exhibited around the world, and he regularly travels to meet clients and the collectors of his custom-made creations.
As Qannati's Artistic Director, Frédéric Mané has conceptualized the stories inside each unique piece, creating a precious stage for each under the sapphire dome, to capture the very essence of a chosen narrative in precise technical details and a masterful finish.
Jothi-Sèroj Ebroussard, known as "Jothi," founded his company shortly after obtaining a degree from a prestigious college of applied arts, l'École Boulle of Paris. A precocious artist, Jothi became a frequent collaborator with the high jewelry maisons of the Place Vendôme. An artist with a passion for sculpture, Jothi's preferred artistic expression is miniature sculpture.
Marrying his Parisian sensibility with a taste for the mystical and the exotic, Jothi brings an unmistakably authentic touch to his unique creations for Qannati. From precious stones to the range of materials that he transforms with his boundless creativity, Jothi has an unrivaled eye for detail, enriching his creative imagination with nature's elements.