NEW HIGH LUXURY BRAND UNVEILS ITS FIRST ARTISTIC WATCH COLLECTION
REVIEW ARTICLE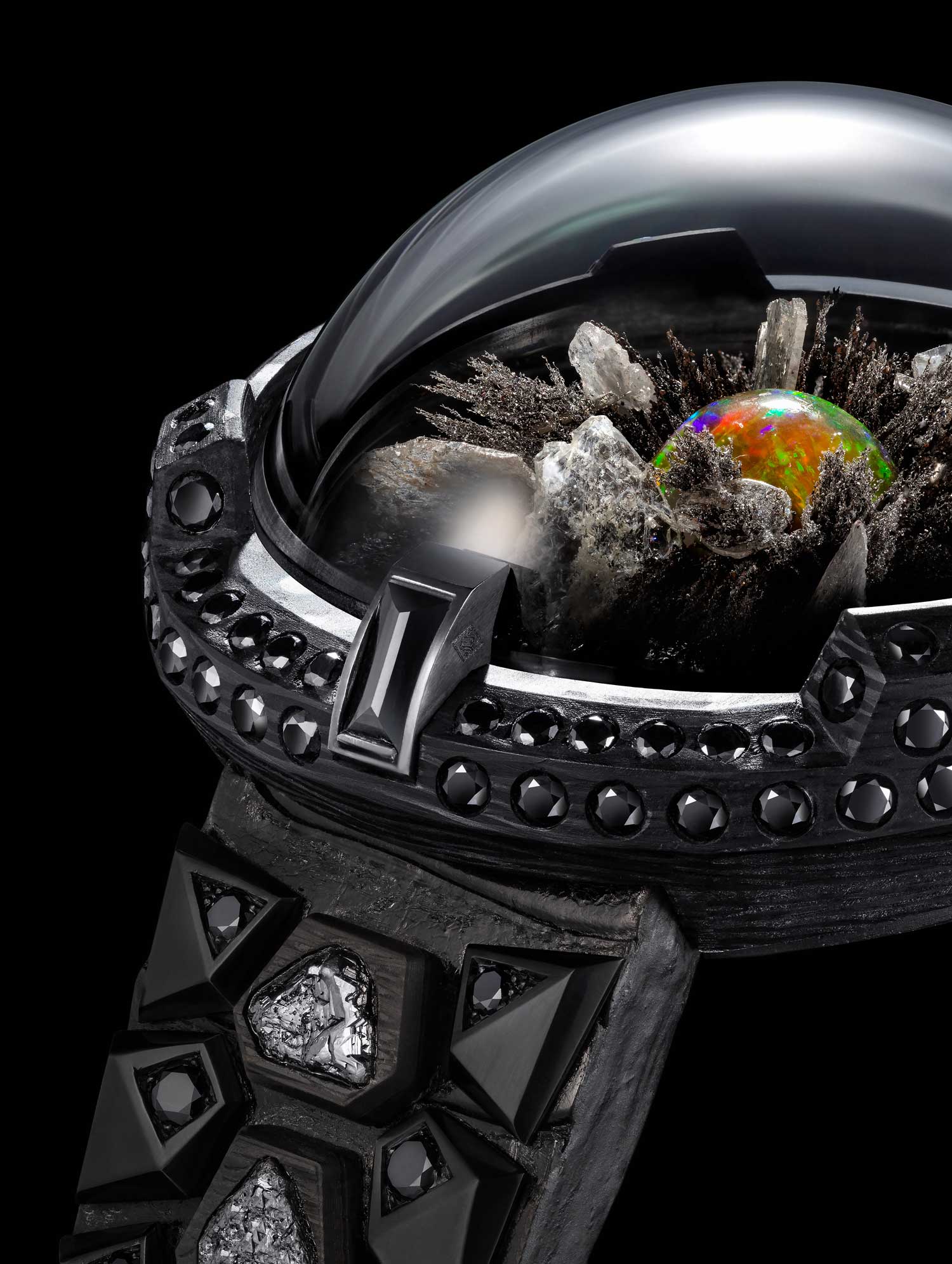 Qannati's Alpha timepiece and band represent the beginning of time.



A new company specializing in 'wearable art' founded by a Bahrain native has released a new collection of watches and bracelets designed and manufactured in France and manufactured in Switzerland. The watches and bracelets are elaborately decorated with precious and exotic materials, extravagant designs and monumental themes that encompass ancient cultures through futuristic motifs.

Dubbed "Celebration of Time", this watch collection is the first release of Qannati Objet d'Art, founded in 2018 by Mahmood Qannati, who is described as a "global entrepreneur with a passion for history, a keen eye for art and a love for fine craftsmanship." The brand itself is inspired by the ancient civilization of Mesopotamia.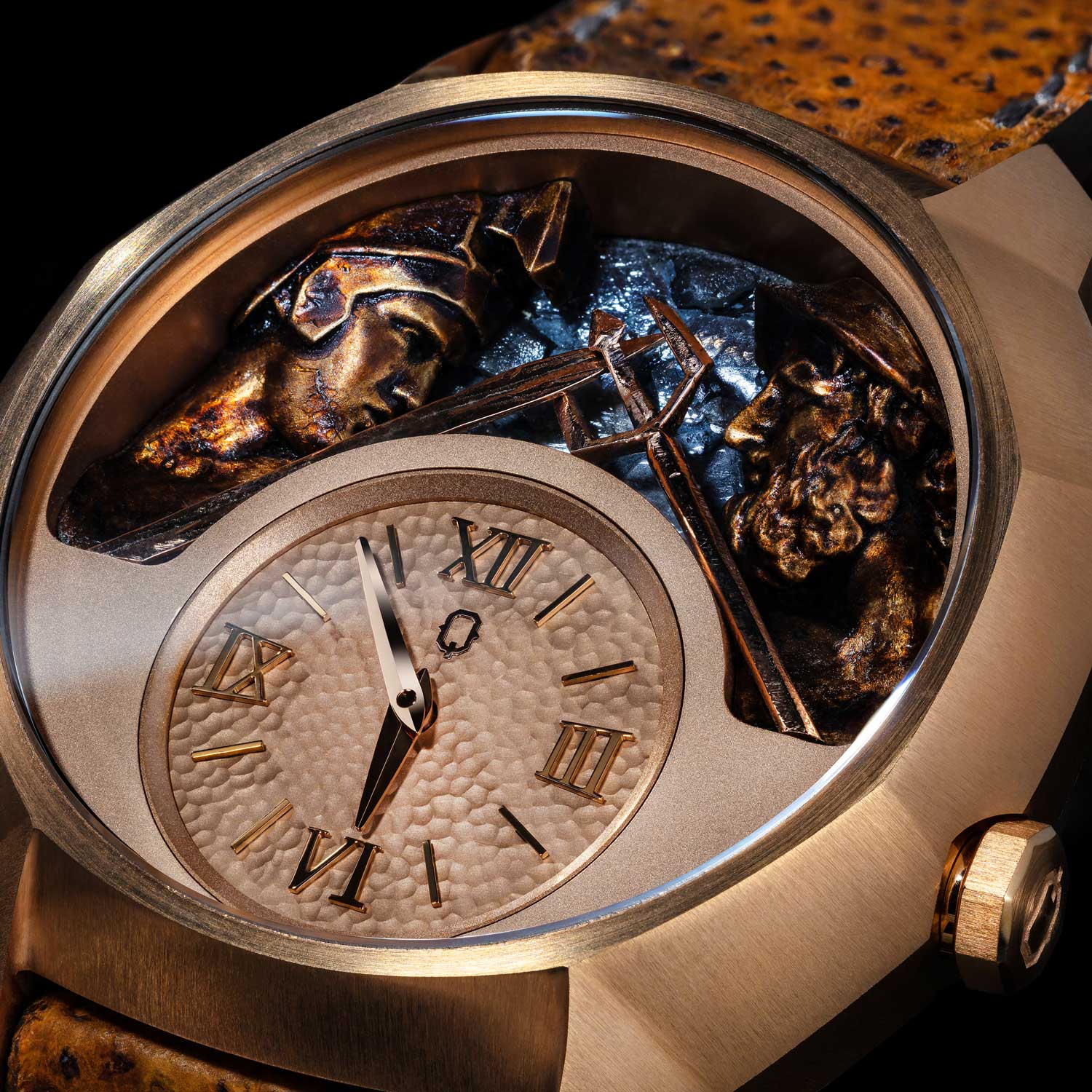 The Qannati Gladiators Quantum Timepiece


The collection was unveiled on July 5 at an event in Paris.


Under a sapphire glass dome, each of the six watches features a unique, miniature, highly crafted and sculpted three-dimensional "universe" that tells a story through a combination of gemstones and exotic materials. They are each equipped with a Sellita SW100 automatic movement, but it doesn't matter how these pieces are powered. These watches are designed from the outside in which is the opposite of how traditional watches are produced where the timepiece often dictates the outward design of a timepiece. In addition, these timepieces are sold not to enthusiasts of traditional watches, but to those whom Mahmood Qannati describes as "an elite international clientele who appreciate the exquisite craftsmanship of timeless ornaments, carefully crafted and always unique."




The Qannati Dinosaur Quantum timepiece


The cases and dials were manufactured by the GecoH Regence Group in Switzerland and the bracelets were handmade by the workshop of Atelier du Bracelet Parisien.

The collection of six Quantum timepieces has the following themes: Jurassic Quantum, Adam & Eve Quantum the Gladiators Quantum, the Al-Fallah ("prayer and worship" in Arabic) Quantum, The Monaco Quantum and the Space Conquest Quantum.



Quantum movement back with a view of the Sellita SW100 automatic movement


The attention to the design and craftsmanship of the six "eternity" bracelets is equal to the timepieces. They all have their own themes that represent "a chapter of the larger spectrum of time, from the dawn of the universe to the conquest of space," Mahmood Qannati said. Themes are titled: Jurassic, Gladiators, First Civilization, Pearl of the Gulf, Monaco and Space Conquest.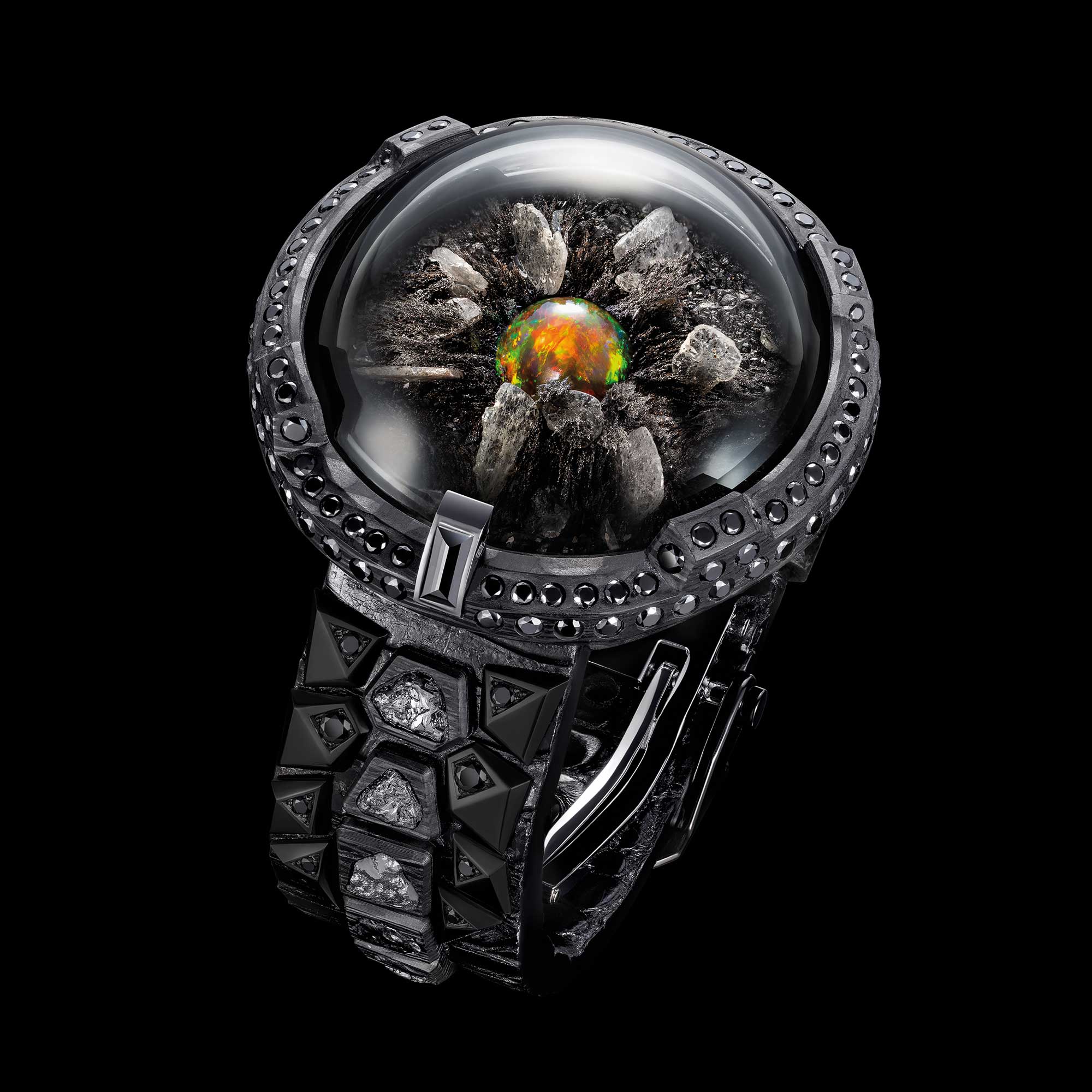 The 13th piece, Alpha, remains in Qannati's private collection.



"Each masterpiece represents a chapter in human history, from the dawn of time to the first spark of life on Earth, and the possibilities the future holds," said Mahmood Qannati.
"We believe in exclusivity, that's why every masterpiece is unique, because every life experience is unique."